Ski holidays get a lot of flak sometimes, and many people believe they are not the cheapest in the world. Counting up your transport to the resort, accommodation for the week, ski passes, equipment hire and activities… Then once you are on holiday, you think you'll have loads more extra costs that you'll need to dish out for. But no, this is not always the case! Here we are to show you how you can make the most of your ski holiday without blowing your budget, and in Val d'Isère of all places. 
Below you'll find a selection of the best addresses in Val d'Isère for a drink, to eat and to have fun, all at low prices. Read on to discover our suggestions, we know your wallet will thank you!
An activity to do with family or friends
You cannot come to Val d'Isère without going ice skating. Located in the heart of Val d'Isère, this chilling activity will delight young and old alike. Open every day from 10 a.m. to 12 p.m. and then from 5:30 p.m. to 9 p.m.
Don't forget your gloves and especially watch your bottom, lots of laughter guaranteed!
Adult entry with skate rental: €9.50
Admission – 14 years old with skate rental: €8.50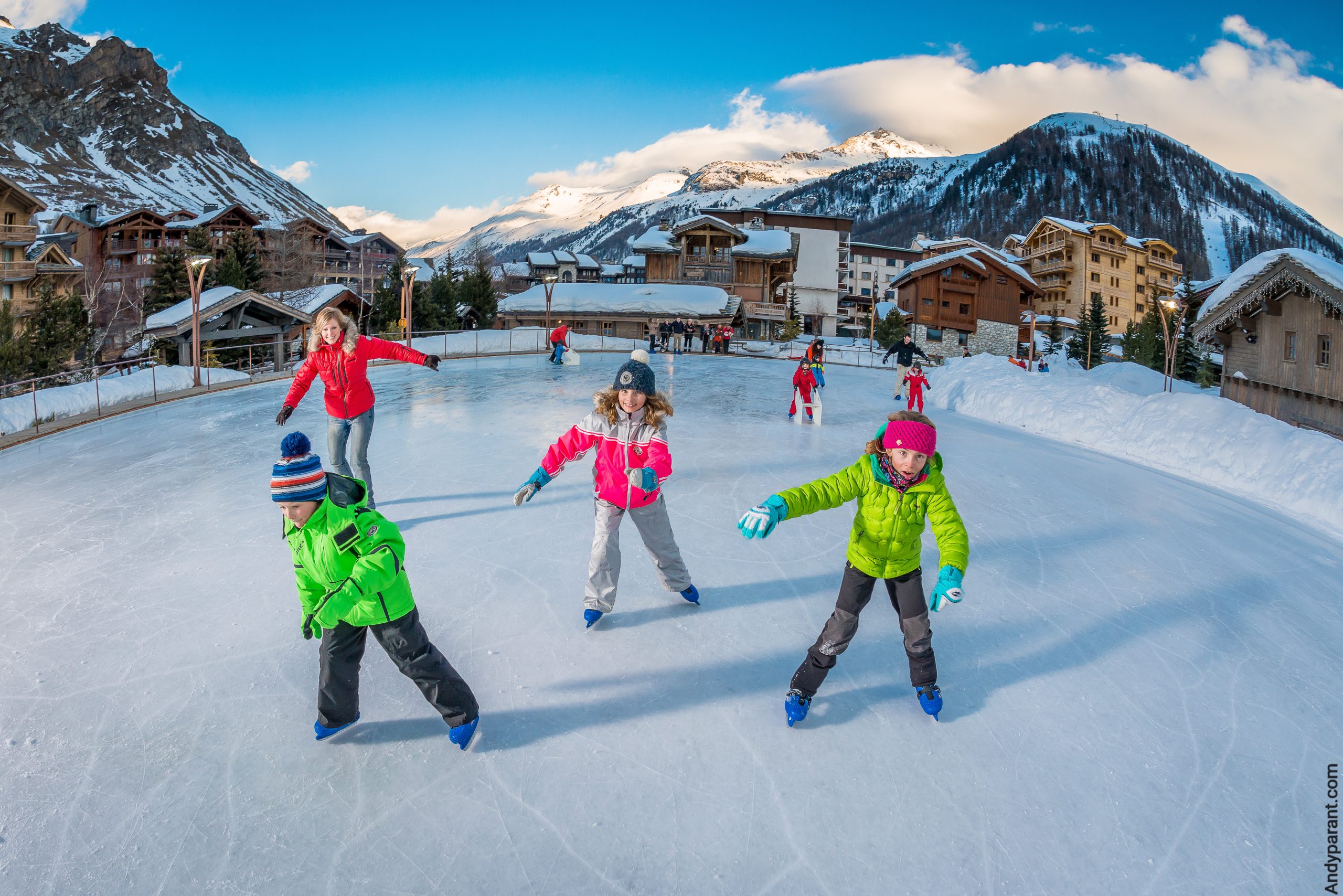 Discover electric mountain biking on snow
Have you ever done mountain biking before? Possibly you have tried it during the summer? Why not (re)discover this wonderful activity in the winter too? You can enjoy an electric mountain bike ride in Val d'Isère thanks to Oxygène Ski & Snowboard School. Explore the fantastic Val d'Isère old town or head up higher for a proper on snow experience, there is something for everyone! An unforgettable moment to share with family or friends. Fun guaranteed and from only 59€ !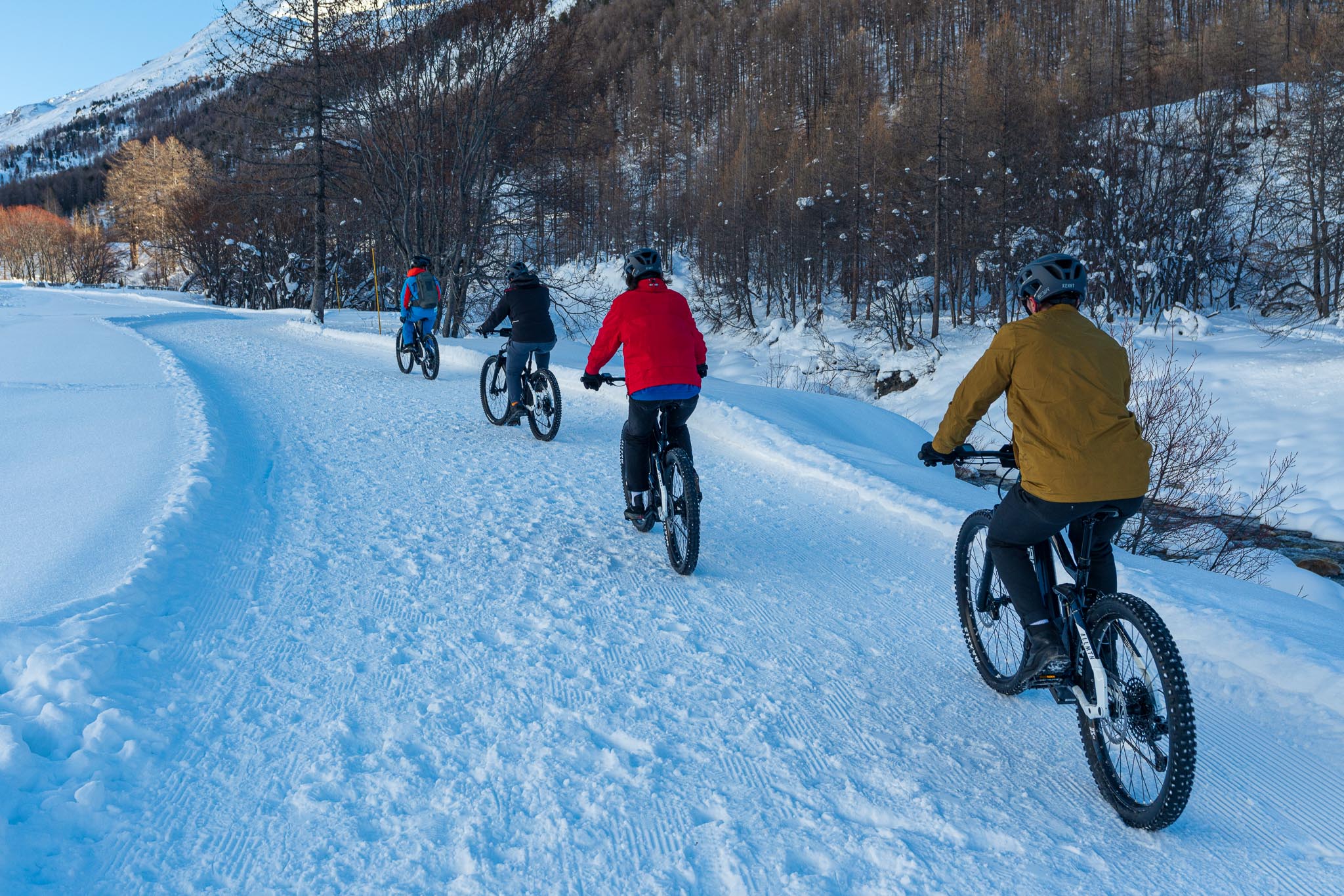 Cheaper accommodation is totally possible
Often many think Val d'Isère is out of their budget when it comes to accommodation. But this simply is not true! First of all you have to be flexible with your dates and don't choose a ski holiday during the peak holiday weeks. We like to check out deals on websites such as Airbnb. The best time to come has often been said to be during January or March. Costs are lower and the slopes are quieter too. Big bonus!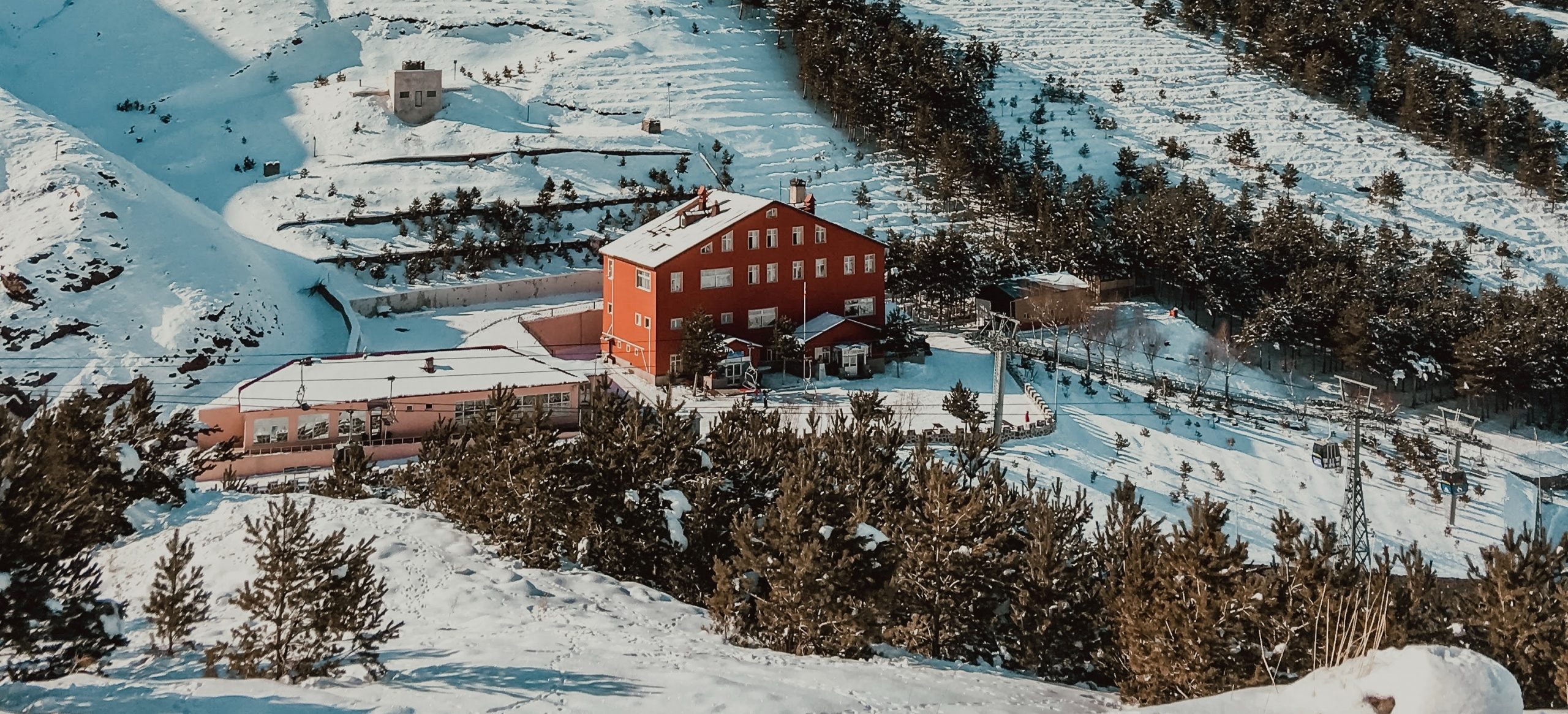 Happy hour is here!
From 5 p.m everyday you can head to the Petit Danois for Happy Hour. This is where the speakers come alive with live music and you can dance with friends around an open-air clubbing aperitif in the center of Val d'Isère. Everyday from 4 to 5 p.m and then 9 to 10 p.m, it's Happy Hour with free popcorn! Enjoy two beers for €7.50 or two gin and tonics for €7.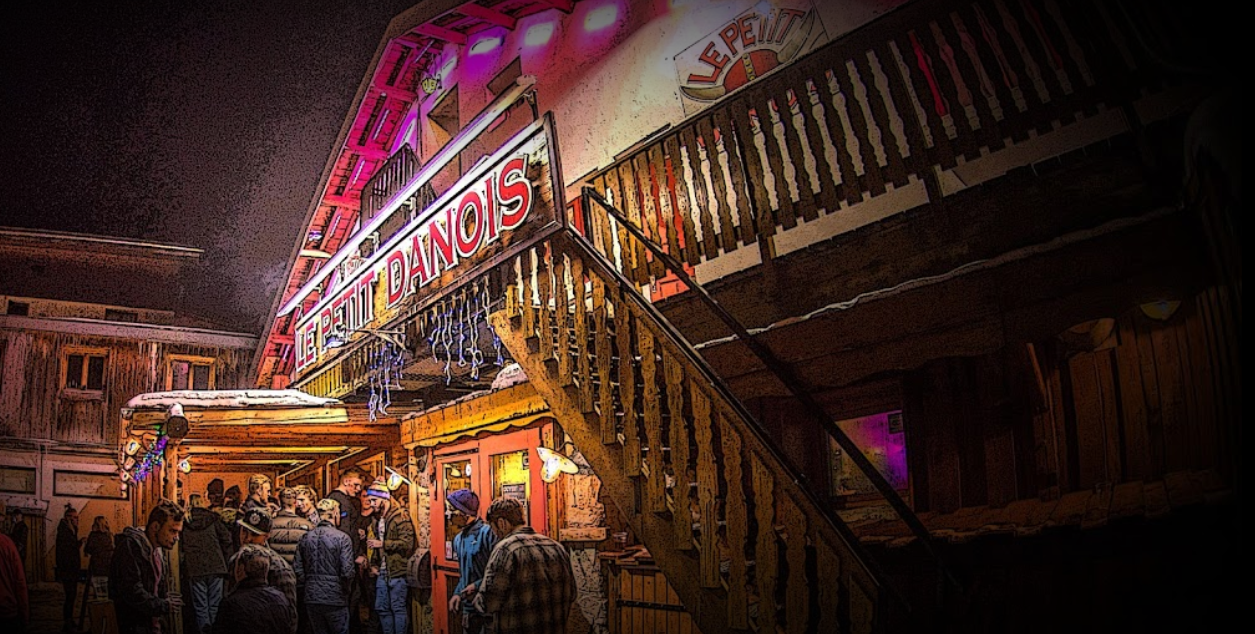 A restaurant by the slopes that does not cost an arm and a leg
Le Bananas has been present in Val d'Isère for more than 30 years and is well known for its mouth-watering tex mex cuisine and warm atmosphere. Located next to the "Bellevarde Express" chairlift, it is an ideal place to stop off for a break during your day of skiing or snowboarding and grab a snack for less than 20€ per person.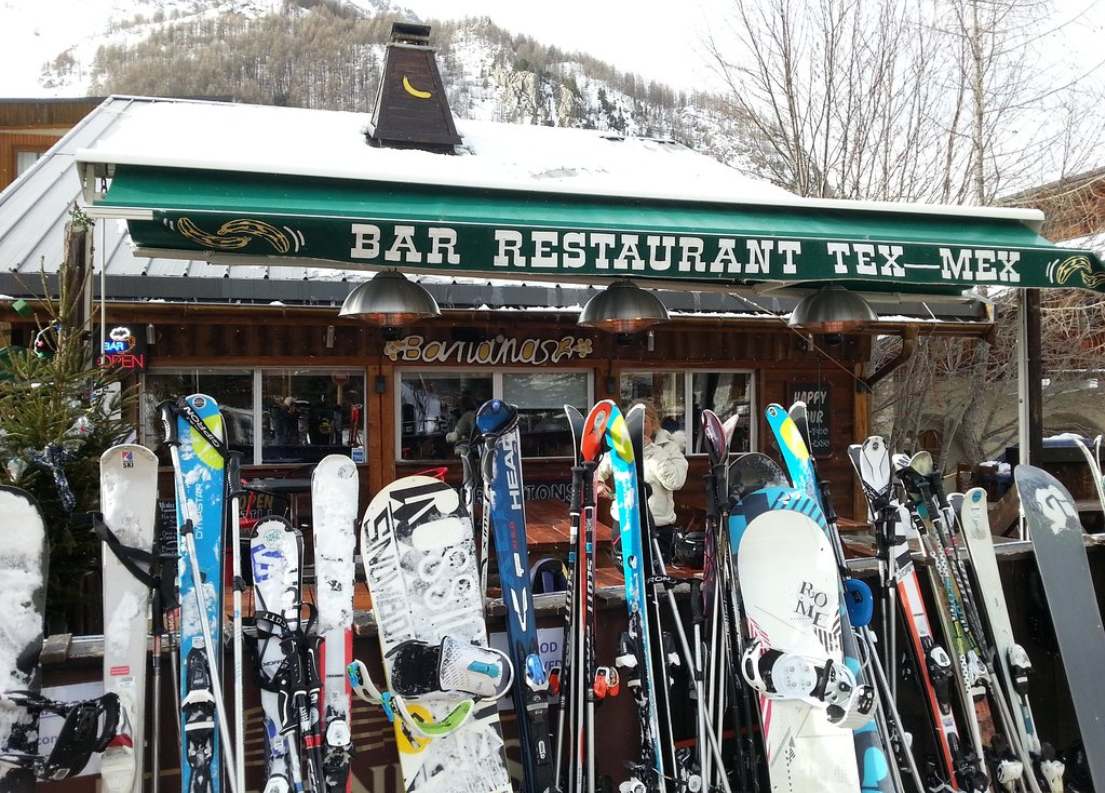 Savoyard specialties for small budgets
Delicious tartiflettes, croziflettes and Savoyard fondues for less than €30 per person await you at La Casserole restaurant in Val d'Isère. These typical and essential dishes that you must taste during your visit to the mountains are often expensive… But we promise at La Casserole your taste buds and your wallet will not be disappointed.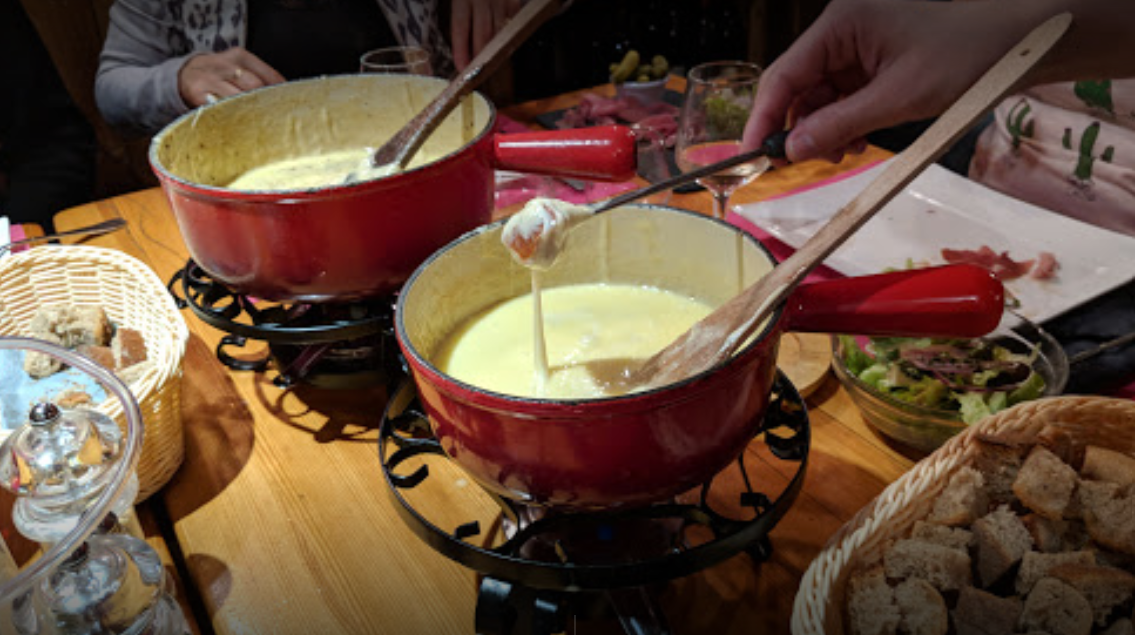 Rent your equipment for less than 20€ / day
Yes, that's right, we at Ski Hut can offer inexpensive ski and snowboard equipment rental for the whole family, without setting aside quality and a super service. We have honest and transparent prices that are easy to help you budget your holiday in Val d'Isère this winter.
Ski Hut is located inside the Portillo building on the avenue Olympique. You'll find us on the left after the service station just at the entrance. There are two stops in front of the Portillo, making it super easy for you, no matter where you are staying in Val d'Isère!