Did you know, in France 263 000 skis are thrown out each year (https://www.adnskis.com/#projet)? It's a huge shame as most are still in very good condition and perfect for rental consumption, the only thing is they are not the latest models.
For many of us, trying to be more responsible with our consumption is now part of our everyday life. This responsibility does not have to stop there though, and can continue to your ski holiday. Here at Ski Hut we want to show you how you can rent more responsibly, at the same time as saving you money. Sounds impossible? Well read on…
The Ski Hut concept
Ski Hut is like no other rental store… We 're-rent' skis and snowboards that have previously come from high-end rental shops. We give a second life to this equipment, which is usually in good condition, through our expert maintenance and servicing. Because we are not buying brand new, our prices are very affordable and do not change all season. There are no hidden costs. The price you see is the price you pay.
Thanks to Ski Hut, skis, poles, snowboards and pairs boots are thus kept in circulation thanks to our expert care and attention. Our goal is to allow you to enjoy the pleasures of skiing (or snowboarding), without breaking the bank, and while offering a small gesture to our planet with 2nd life equipment.
However, one thing that does not get overlooked, is the quality of our service. Our qualified ski technicians make every effort to provide you with the best advice and support when choosing your equipment. They also take great care servicing our skis and snowboards, helping extend their lifespan at the same time as providing the best possible sliding experience for you.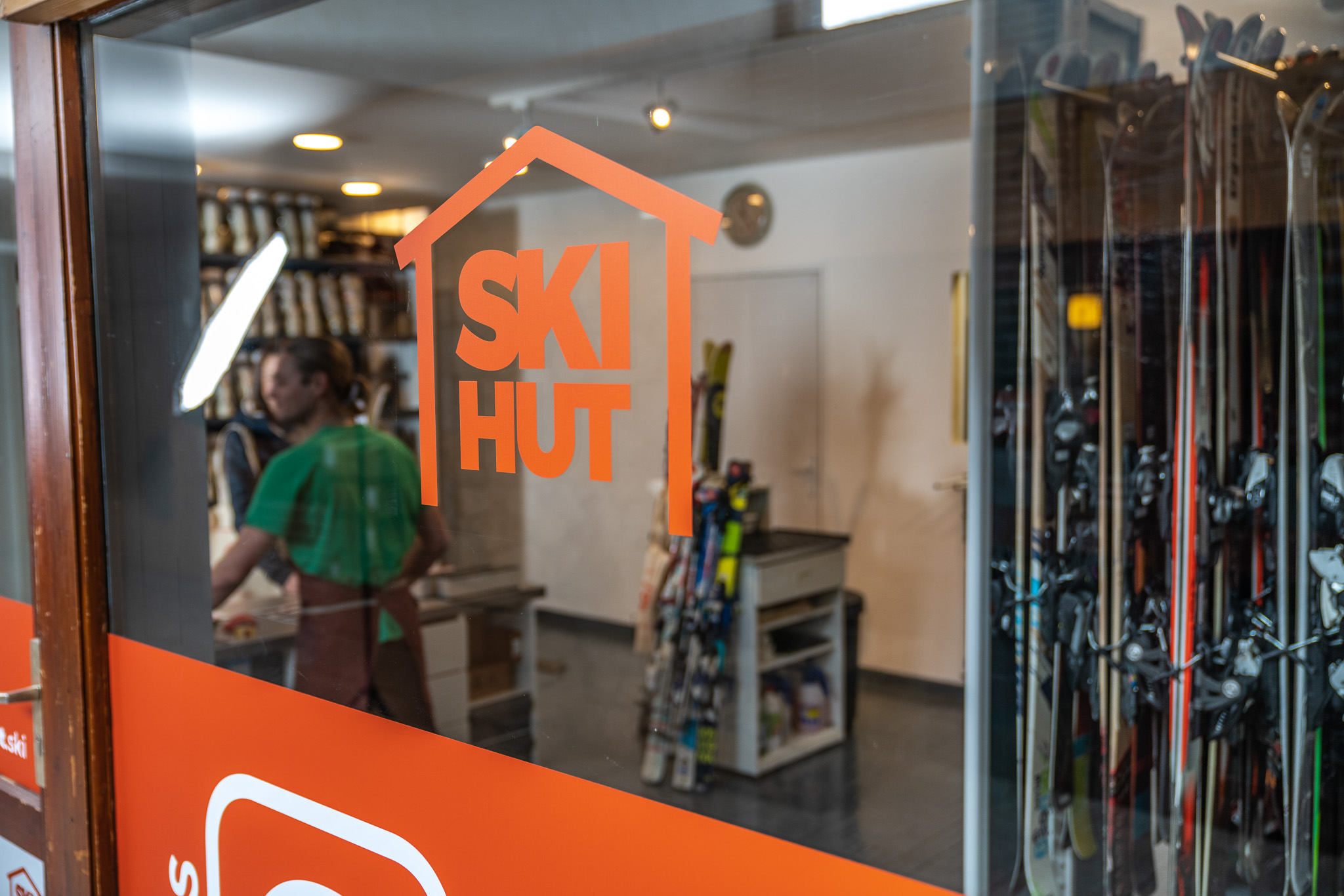 Skis and snowboards for everyone, at lower costs
We offer a variety of skis and snowboards for all levels, all tastes and all ages.
In fact, from 2 years old, your little ones can enjoy sliding on snow thanks to equipment perfectly adapted to them. For the older ones, they can also have lots of fun on the slopes with our range especially designed for 7-12 year olds. What is even better is, this all costs between 5€ and 8€ per day (skis, boots and poles).
As for you adults, you can rent your equipment according to your level, your confidence on the slopes and your desires. Beginners, intermediates or advanced, everyone will find skis (or snowboards) at Ski Hut!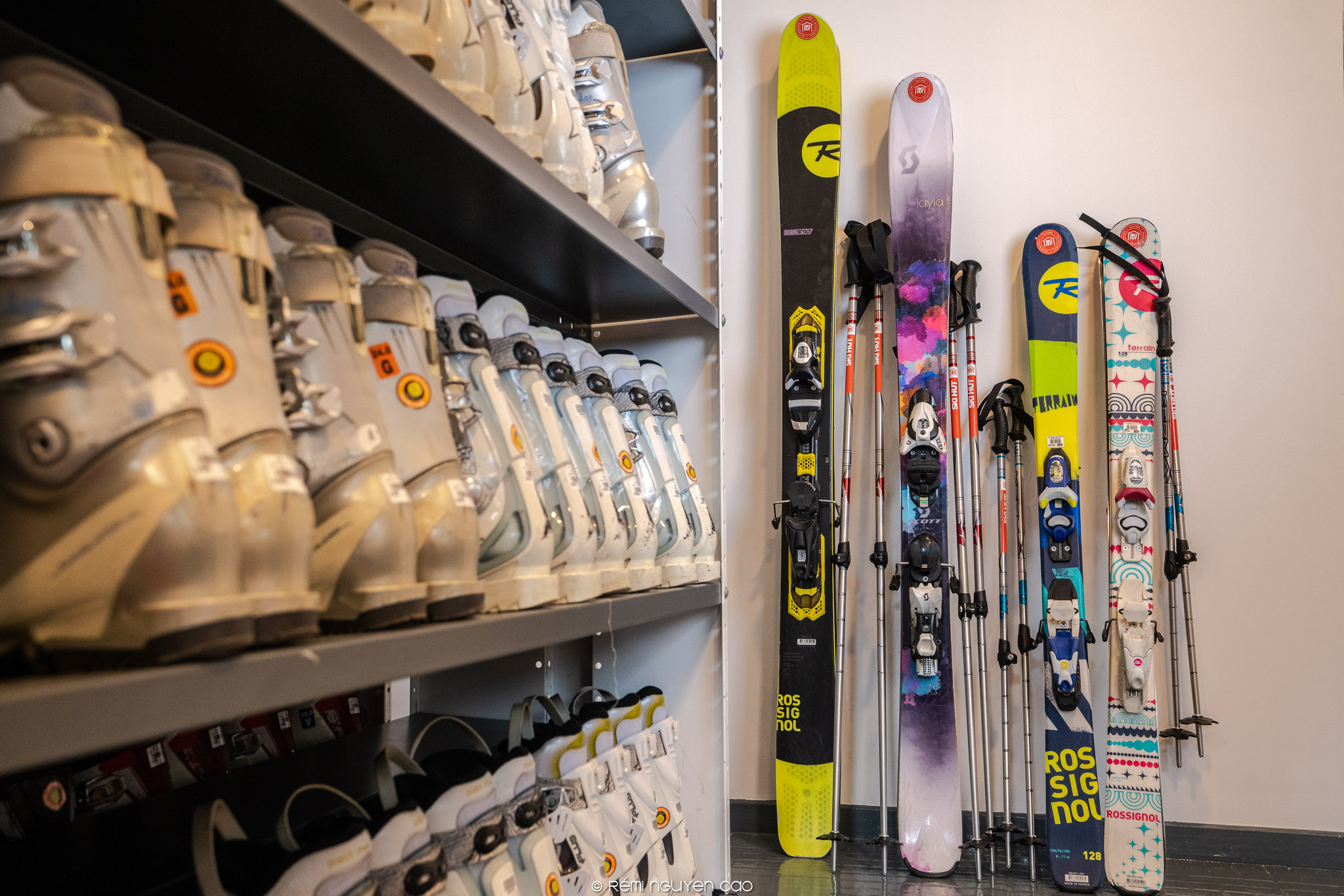 The Ski Hut Workshop
Ski Hut isn't just about rental equipment. We also offer professional equipment servicing for your own personal skis or boards.
Choose between a simple edge sharpening or complete service, including filling, sharpening and structuring. At Ski Hut, you will find what you are looking for, always at a reasonable price! Our ski technicians take great pride and care in what they do, and your skis and snowboards are always in the best of hands.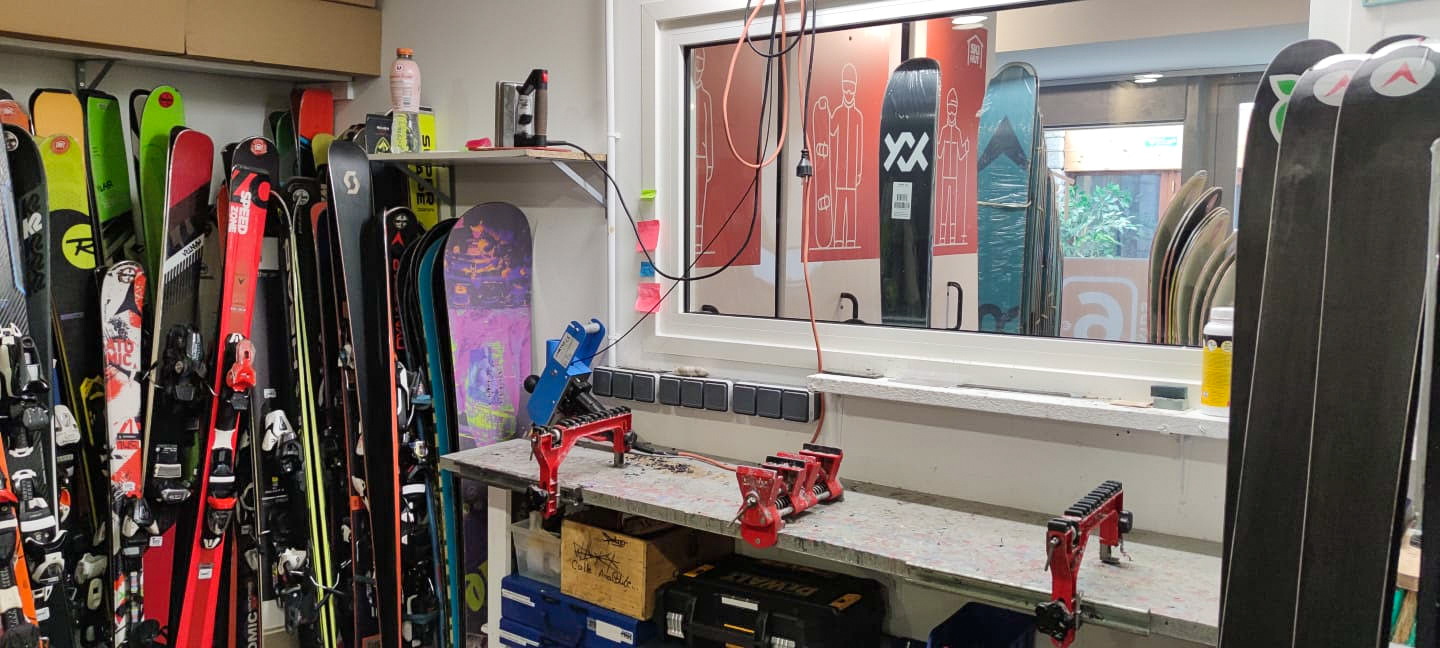 So, as you can see, by choosing Ski Hut you'll make your wallet happier at the same time as pleasing Mother Nature. So what are you waiting for? Book your equipment hire now.